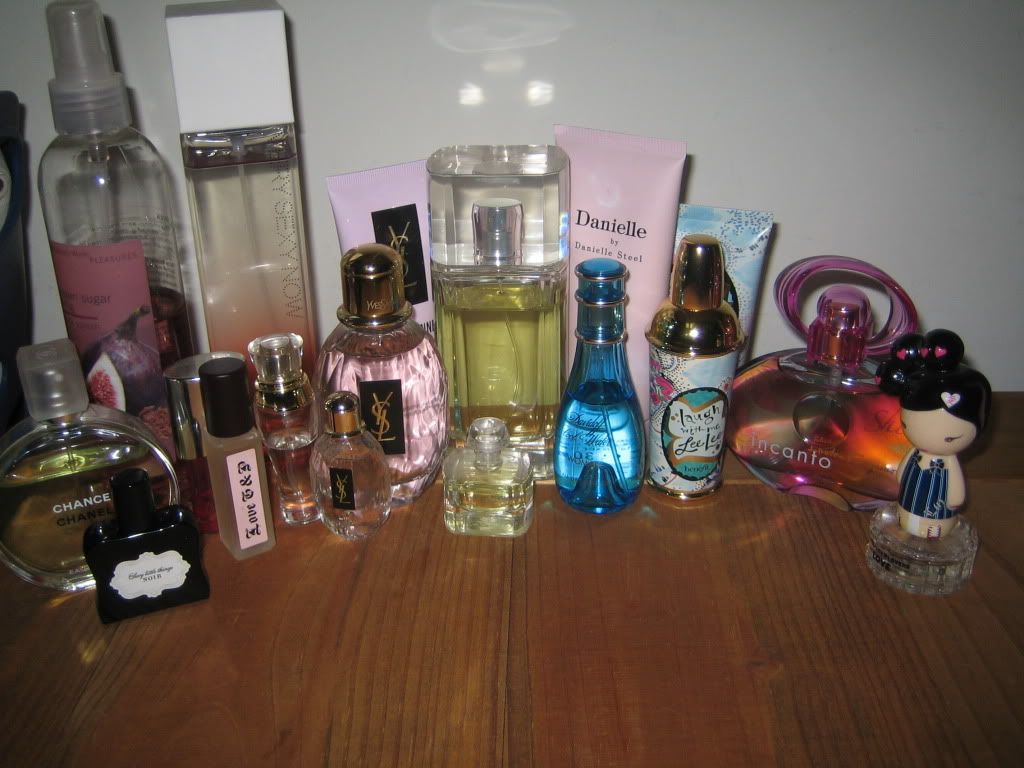 From Left:
Chanel Chance Eau Fraiche (Got this in Paris- very strong to me)
Victoria's Secret Noir- Absolutely in love with this. A super sexy scent
Bath and Body Works Body Splash in Brown Sugar and Fig- not sure if they still make this. Sweet yet musky
VS Very Sexy (reminds me of my High School Dances) and Very Sexy Now (light tropical scent)
Juicy Couture Love Roll On- nice to to travel with. Really like this scent
VS Heavenly and Danielle Steele Danielle- Both lovely, light florals
YSL Parisienne- My sweet mother got this for me because I love anything french. It a beautiful sexy rose scent
Davidoff Cool Water- Very fresh and nice
Benefit Laugh with Me Lee Lee- Such a sweet pretty scent
Incanto Shine- Newest perfume purchase. So Yummy!
L.A.M.B. in Love- cutest packaging; nice scent