This is a look I did on Momday and was really happy with how it came out. I just bought MAC Mythology eyeshadow- a shimmery copper- so I based my look around that. The color honeysuckle pink is big for spring and I love it on this shirt.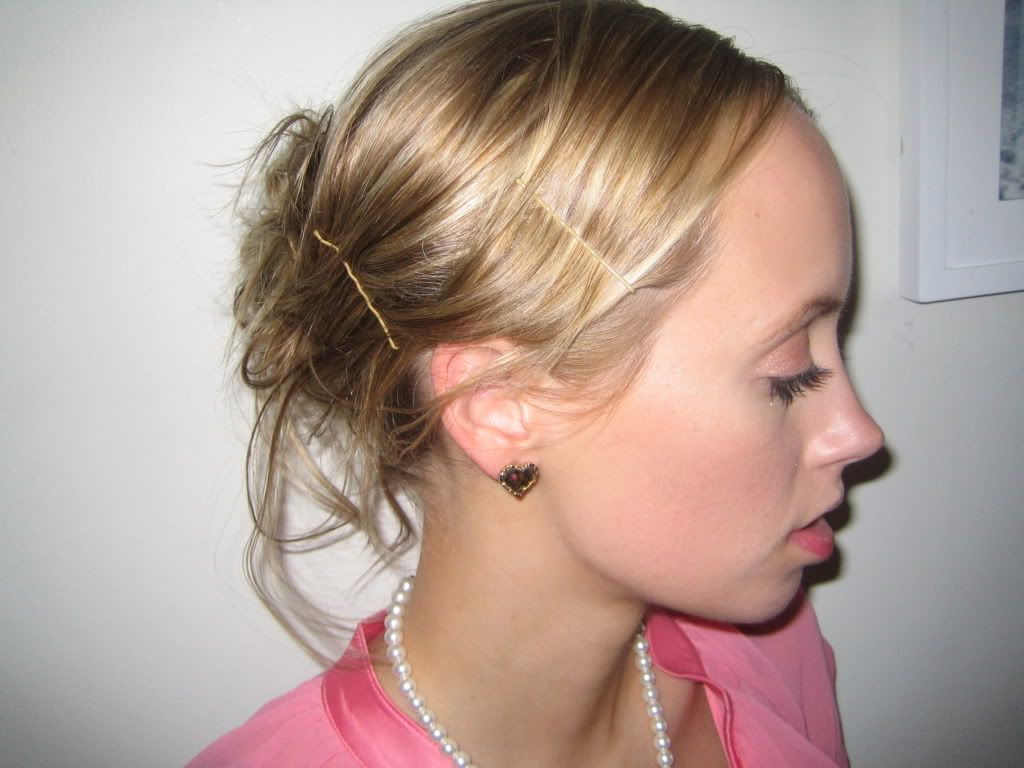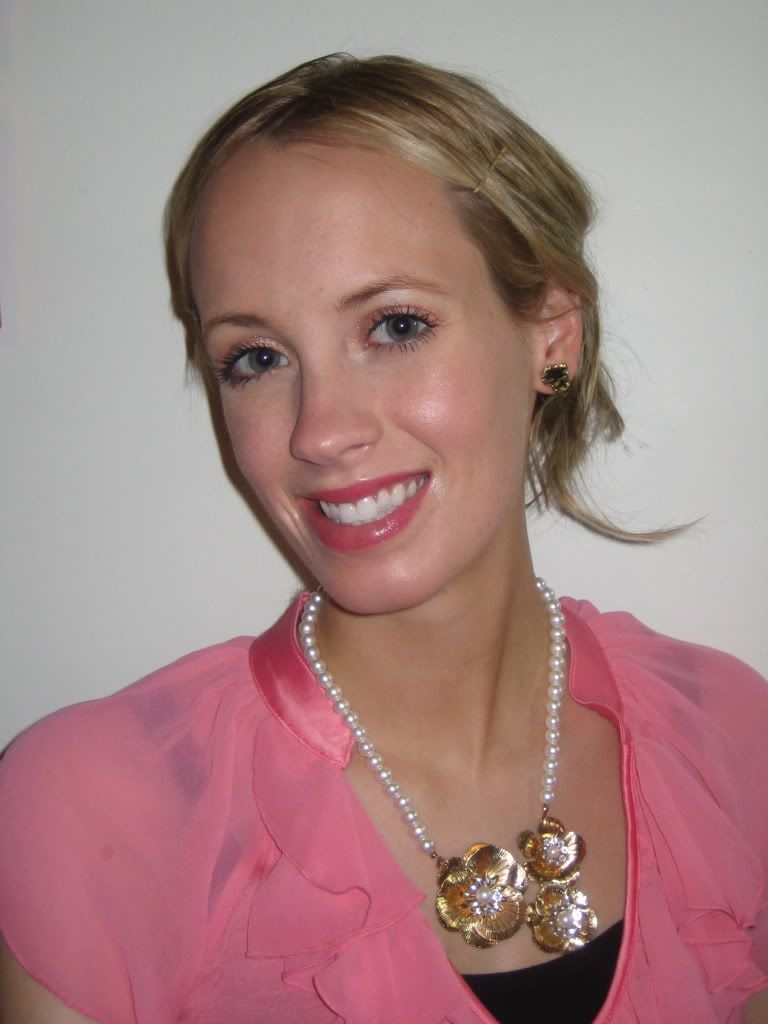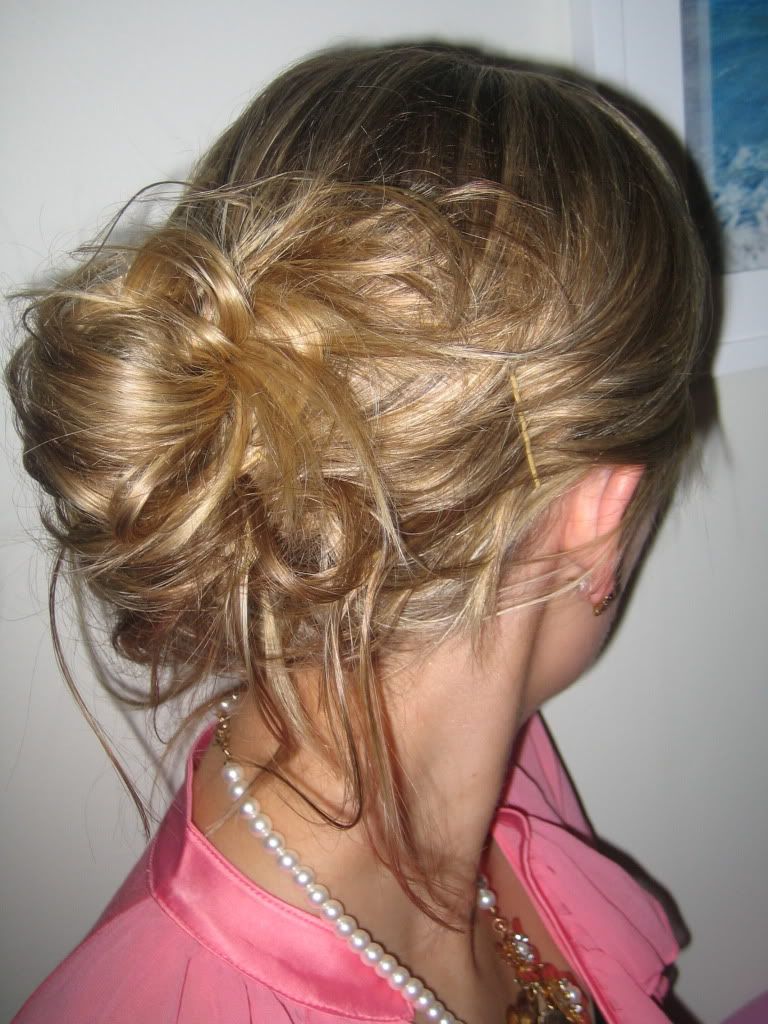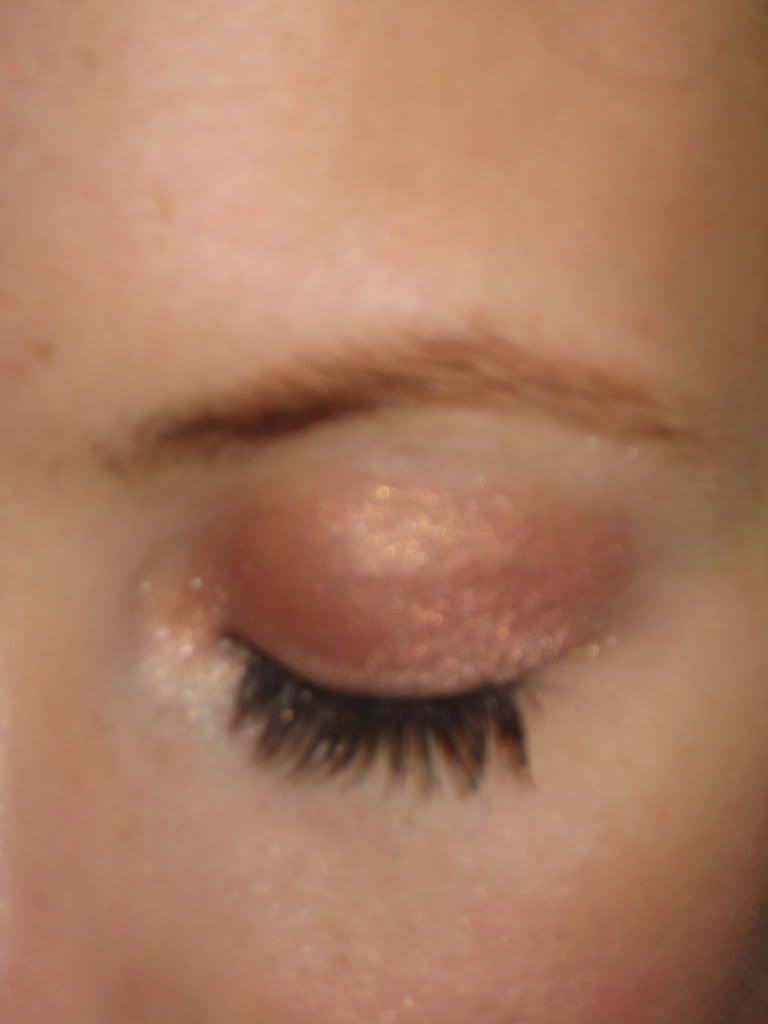 Face:
Revlon Photo Ready Foundation in Shell
MAC MSF Light/Medium
Nars Laguna Bronzer
Nars Albatross Highlighter
Nars Orgasm Blush
Eyes:
MAC Paint Pot in Let Me Pop (Peacocky Collection)
MAC Mythology
Tarte Eyelash Primer and Mascara- Amazing Together!
Lips:
Revlon Colorburst lip gloss in Strawberry <3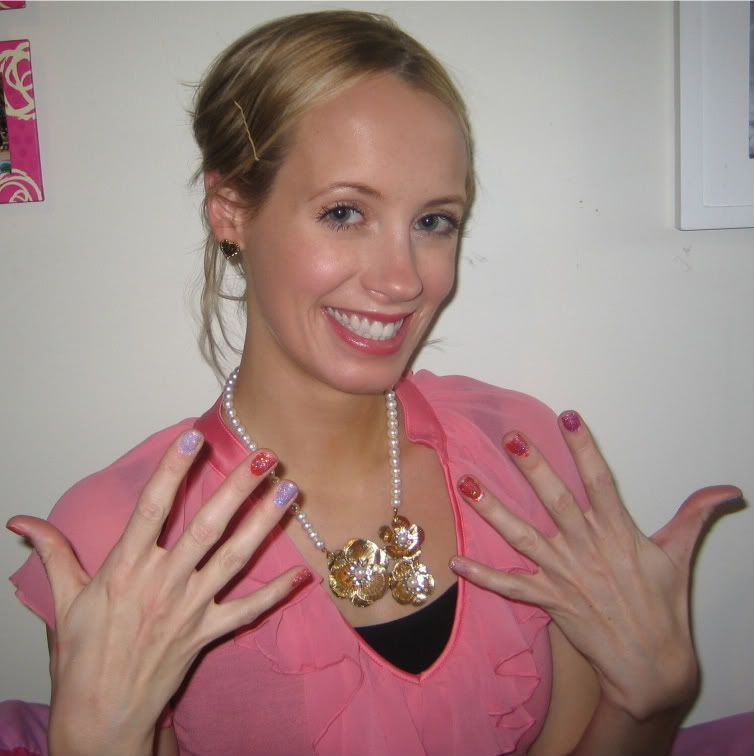 I brought nail polish to work with me today for the kids I work with. They all wanted to do my nails. I was covered in polish haha! They did a pretty good job though! Here is the finished masterpiece:)
The Sparkle is from Wet N Wild and I really liked it!
Have a wonderful week! :)